Seasoned Art
Group Show at Cosafina:
New paintings
Feb. 23- 25, 2017- FREE to attend (and shop)
Fine Furnishings, Décor & Design
10508 109st
Edmonton, AB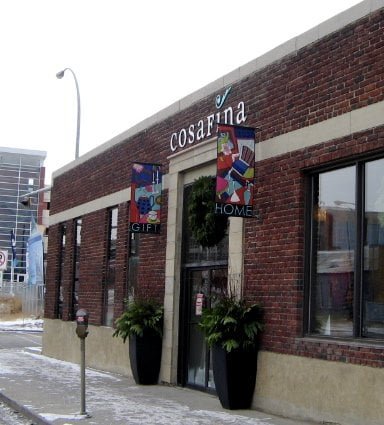 Solo Gallery Show: The Peanut Gallery
(at Fluevog's Calgary location)
August 1- Sept. 30th, 2017


---
Julie is an Artist + Industrial Designer from Ardrossan whose
passion is to create unique art that touches the soul.
"I try to consider how each piece I create relates emotionally + relationally to the viewer. I want my art pieces to sincerely resonate with the viewer; giving them a sense of joy, wonder and excitement. My aim is to bring this feeling into people's homes; enlivening them with bold vivid colors, rich textures and thought provoking imageries that continuously inspires +uplifts their space".



"Embrace your passions, your gifts ...and in turn they will become a gift to others".

Julie Witten-Land
---
---
Thank you All who came out to the Vignettes Design Show this fall.
It was a great success!

This is the wall sculpture I designed for our booth: 58" x 40" $1800
SOLD






My Art work can be seen at Stage 104 Restaurant
(10190 104st.NW Edmonton)


Art is an extension of who you are - Original + Unique.
---
Julie's studies in Industrial Design + Fine Arts combined with her past experience of designing + decorating Boston Pizza Restaurants in Canada have given her the inspiration and ability to create innovative and totally unique pieces of art.
Innovative Art pieces - For the most Discerning Interiors
If you are looking for that one-of-a-kind piece with 'your' colors or 'your' car, please send me an email in my 'Contact Me' link and we can work together to make you the perfect art piece that represents only YOU!.